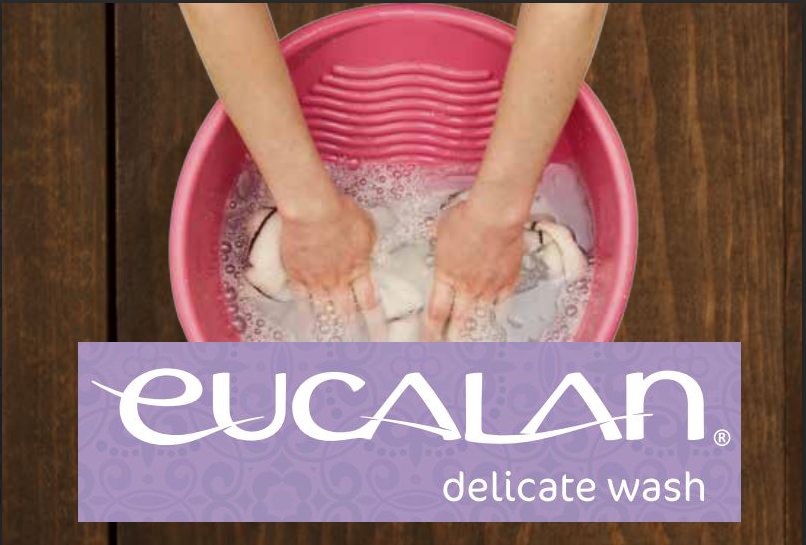 Mary Ellen Edgar is the founder of Eucalan and her story is an inspiring one. Her venture into the world of alternative laundry products all started with a visit to a friend in Australia who gave her a Ministry of Agriculture home remedy for a no-rinse laundry product for woolens. Living in the country and accustomed to economizing with well water and a septic tank, Mrs. Edgar tested the formula herself and was amazed at the results; her husband's red and white Argyle wool sweater washed up beautifully and she saved time, water and energy because of the no-rinse benefit of the formula.
The derivative of the company name, Eucalan, is the combination of two of the prominent ingredients from the original product formula -- eucalyptus and lanolin. The eucalyptus scented product is still available along with sweet-smelling lavender (which like eucalyptus has moth-inhibiting qualities) and grapefruit, which has natural disinfectant properties. There is also a non-scented option for people with scent sensitivities and the newest jasmine scented "Wrapture."
In addition to its ecological value, the practical significance of Eucalan is that it can be used in both front and top-loading washing machines as well as in a basin for hand-washing. And with its unique no-rinse benefit, Eucalan is the perfect travel companion, making it simple to wash delicates in away-from-home accommodation and hotels.